Sean, Rich reed,
&

Gene Creely Record Harvest of Sorrow
Sup­port Ses­sions meets once again to record the rhythm track for Har­vest of Sor­row at the Kitchen Sink Stu­dios. Rich Reed, on drums, and Gene Creely, on bass, join Sean Healen, the singer-song­writer-trou­ble­mak­er, to lay down the bones under the watch­ful ears of the mas­ter, Jono Man­son, in the sound booth.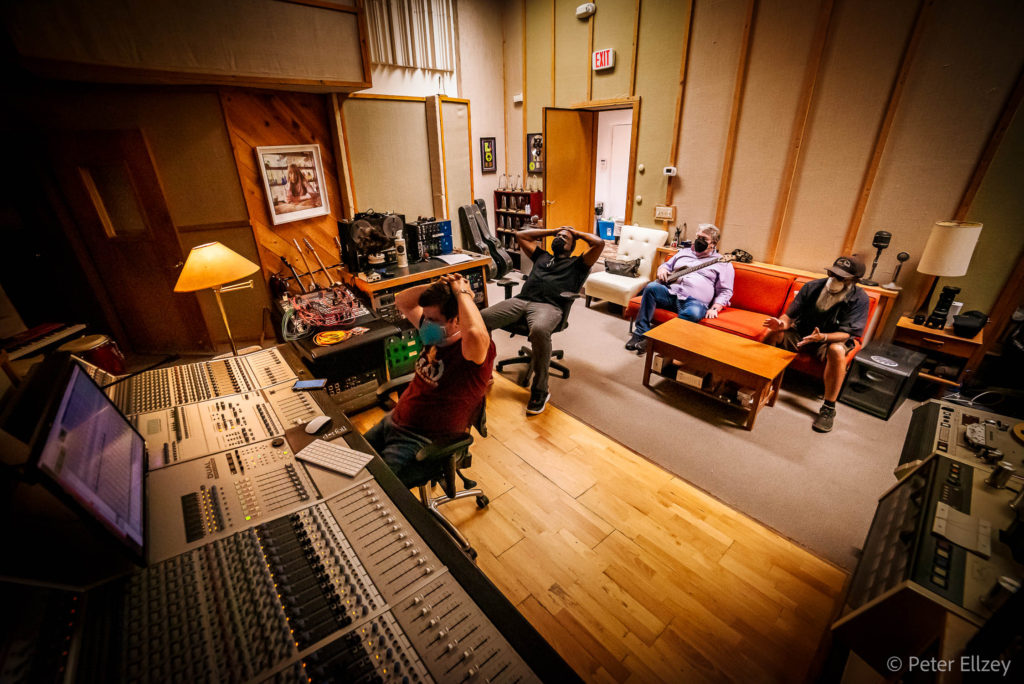 If you enjoyed these pho­tos, pass it for­ward. Do some­thing nice for some­one or even your­self. The world needs it.